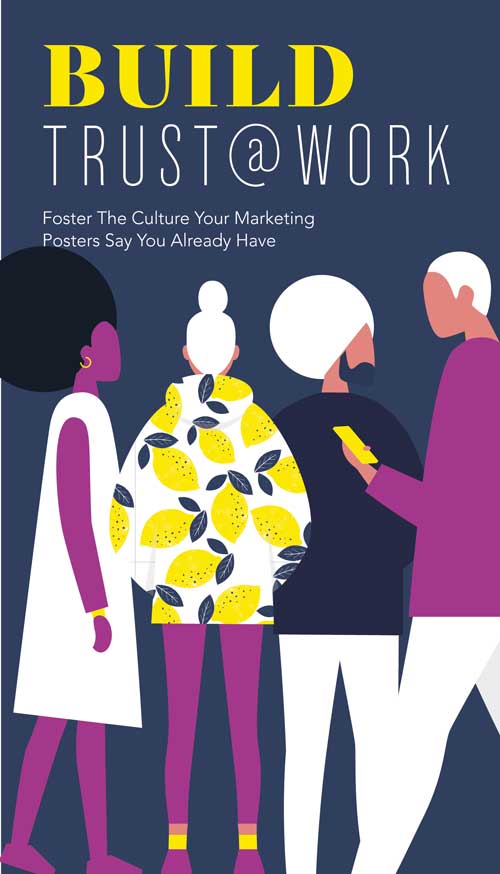 Building Trust @ Work
Foster The Culture Your Marketing Posters Say You Already Have
What is trust and why would it be important to an organization? Trust is at the core of all of our most meaningful personal relationships. That's just how we engage with each other as human beings. It's no different when human beings engage with each other in business. It's not mandatory that we trust our leaders or our team members, but when we do, everything gets easier and we progress faster. We are also happier. It turns out that when we don't feel like most of our colleagues are out to get us, we sleep better at night, engage more deeply at work and we free up more of our energy to focus on doing our best work.
In this book, I'll share with you my unique perspective on trust@work. What is it? Why do you want it? How do you foster it? How do you know when you've got it? How do you keep it? I'll explore some of my favourite companies that model high trust cultures and of course we'll share a few laughs.
Thrive Despite the Assholes @ Work
Do Your Best Work Regardless Of Your Work Environment.
Published November 2019, this book is about doing our best work. Sometimes distractions, personality clashes and working with people whose working styles are different from ours can create friction. Some colleagues have work styles that frustrate us and slow down progress. They say we spend 90,000 hours at work during our lifetime. How great would it be if most of those hours were productive, impactful and fulfilling? In this book we discuss how to thrive in any work environment by raising our level of self-awareness. I explore strategies to manage ourselves and those challenging personalities (assholes@work) to minimize our personal stress and free up most of our energy to do our best work.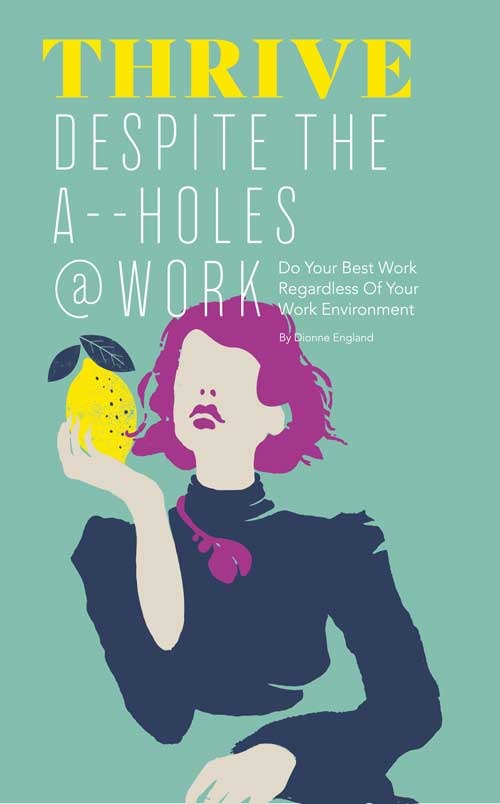 "Finally a business book that doesn't hide behind corporate speak. Everyone can relate to the stories and characters in this amazing book. Dionne will make you laugh, think, and give you strategies to immediately apply. Solid gold."
"The best part of this book is how it is written. It reads like your mentor or best friend chatting with you about work…."
"While Dionne transports you through an invaluable journey of personal growth, she will also inspire you, and make you laugh with her honest, engaging and accessible style…"
"Very well written and useful business book. Dionne's insights are great, and certainly resonate with some of my own work experiences. Be prepared for some introspection, ownership and accountability. Dionne provides a good framework for revising the paradigm at work to help increase one's effectiveness and ability to manage work stress."