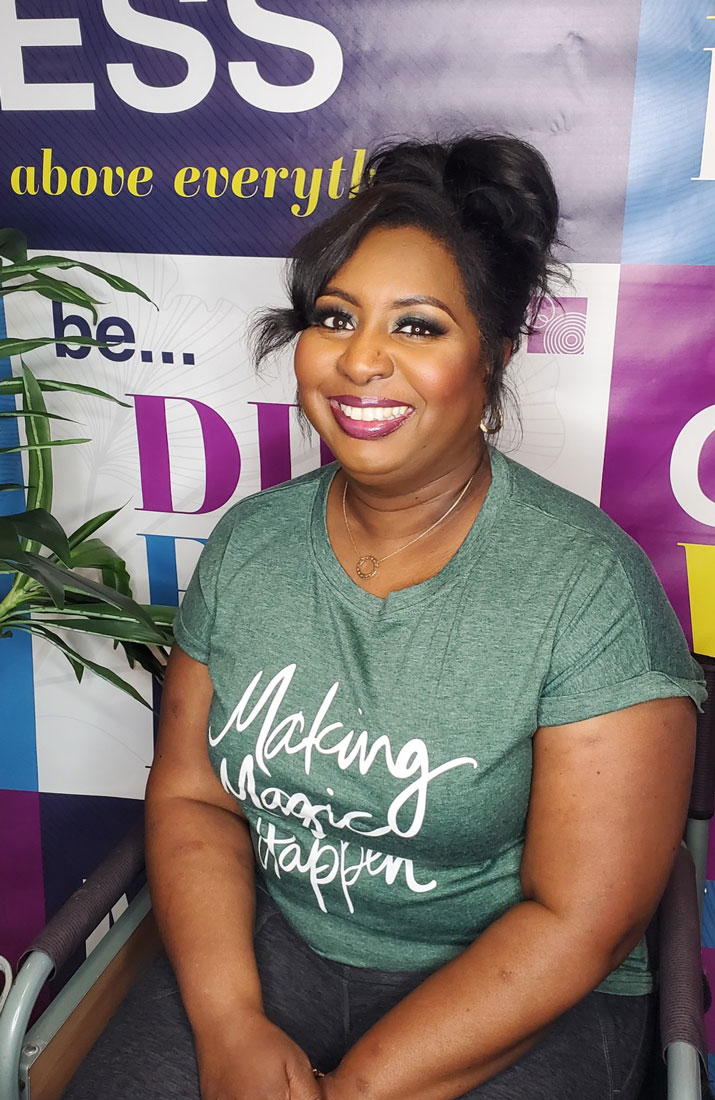 Who is Dionne the Writer?
Dionne England is a published Author located in Toronto, Ontario Canada. Dionne's literature focuses on her unique perspective on doing our best work and leadership for professionals in large organizations. She challenges mainstream perspectives and connects on a raw level with her readers by continually delivering thought-provoking reading experiences flavoured with her irreverent humour.
Since accepting a job as a part-time Bank teller in high school, Dionne has excelled in large corporations as an individual contributor, a leader of large teams and then spent the last decade as an independent Consultant working with various multinational organizations. She knows a lot about surviving and thriving in large organizations. Dionne holds an MBA from the Rotman School of Management at the University of Toronto.
Having a successful foundation in the corporate world and diving into her own self-awareness journey, enables Dionne to guide those who 'feel stuck' professionally towards accomplishing goals that once seemed unattainable. Those who may not know what their full potential looks like or feel that they are not living up to it, can nestle into Dionne's guidance and clear the space for profound change.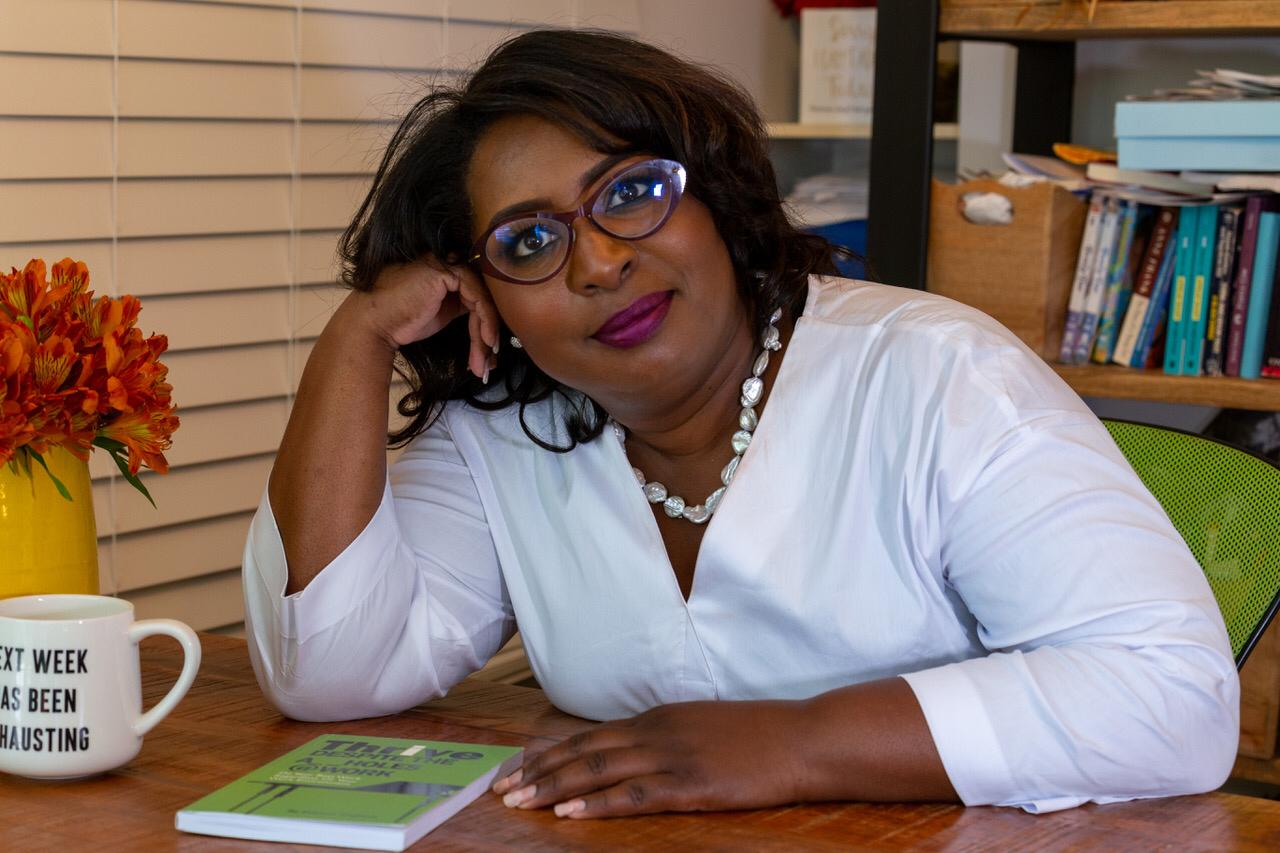 The Purpose Behind Dionne's Writing
Dionne is determined to help us discover the confidence to pursue our craft without holding back. This allows us to offer greater value to our organizations, our colleagues, the teams we lead and especially to the clients we serve.
Years and years and layers and layers of rules, routines, policies, guidelines, manuals and regulations have slowly suffocated our child-like wonder and natural ability to try, experiment, and play to discover new and creative ways to create value for our clients. Our colourful, brilliant minds feel constrained by the need to be system-followers. This can extinguish our spark and leave us feeling stuck.  Dionne 'gets' the corporate-life funk – and more importantly can help you emerge from it.
Dionne's approach isn't textbook or part of a system. It starts with the genuine desire to connect on a human-to-human level, to build trust, and to inspire freedom to explore and reconnect with our creativity and individuality. We feel the freedom to (re)discover what makes us remarkable, proudly celebrate it, and confidently put the wheels in motion.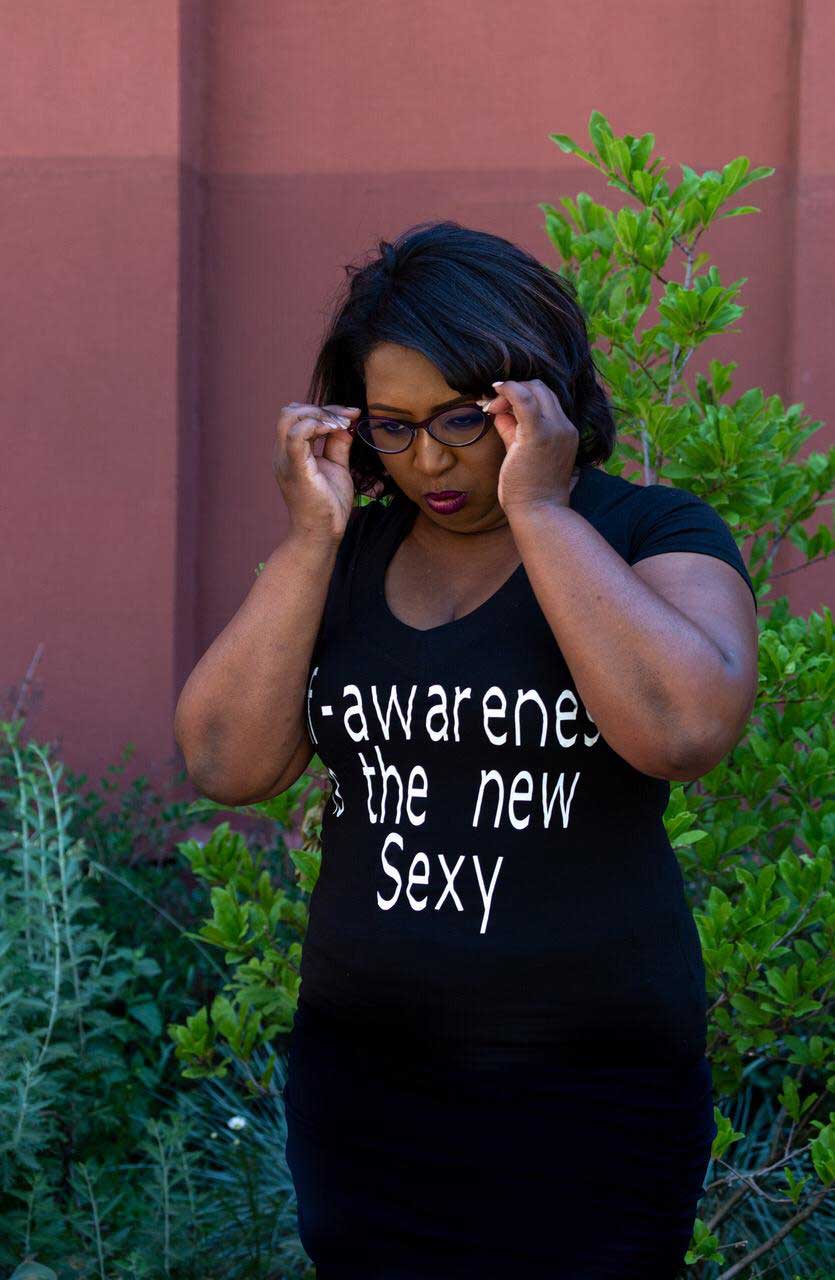 Upon meeting Dionne, it'll be instantly clear why she excels at inspiring action. Dionne thrives in sixth gear and uses that energy to inspire her audiences and readers with fire and conviction. The energy she presents in person is balanced with the unique ability to bring calm and clarity.
She's authentically relatable with an exceptional knowledge and appreciation for the importance of diving into self-awareness to navigate our professional lives. She delivers her message in a very relatable and engaging style that's laced with her playful sense of humour.
"Easy to read with compelling examples. When was the last time you couldn't put down a BUSINESS book? Honestly, I stayed up way too late reading this. Mostly because the text was easy to read, in a conversational style that made it feel like I was chatting with a friend. The examples of real world businesses are fantastic and eye opening. A great read no matter where you are in your career."
"This is an easy to read book for managers and leaders in the working world who are looking to improve their soft skills. Dionne provides real life examples and features some great company examples to learn from. Her writing style is fun which is why the book is easy to read."
"Excellent addition to my book collection. Awesome read, written in a direct, matter of fact manner. Great insights backed up with with relevant examples makes for a thought provoking, beneficial read. Awesome addition to my library."
"Great read with practical examples. Great book for middle managers with relatable examples and practices and covers the importance of work life realities of building trust."